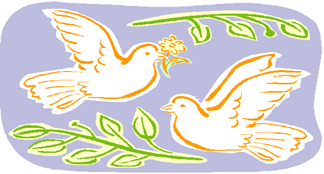 Join Us On May 9th to Learn About 100% Clean Energy
Join us on May 9th in Silver Spring for a lively and informative discussion on Maryland's path to 100% renewable electricity. Delegate Jheanelle K. Wilkins will give opening remarks. Al Bartlett, MD, and Arjun Makhijani, Ph.D., will give short presentations. There will be plenty of time for questions and discussion. Food and drink will be at 6:30. Opening remarks will be at 7:00. Thanks to the Unitarian Universalist Church of Silver Spring for hosting this event. Please RSVP by following this link.
Sign on to Back From the Brink
The danger of nuclear war is imminent in a way the world has not seen for decades. That is why we are asking you to support national Physicians for Social Responsibility's (PSR) Back from the Brink resolution, demanding a world free from the threat of nuclear weapons and nuclear annihilation. Specifically, we call on the U.S. to lead in preventing nuclear war by:
renouncing the option of using nuclear weapons first,

ending the sole, unchecked authority of any president to launch a nuclear attack,

taking U.S. nuclear weapons off hair-trigger alert,

canceling the plan to replace the entire U.S. arsenal with enhanced weapons, and

actively pursuing a verifiable agreement among nuclear-armed states to eliminate their nuclear arsenals.
With the US planning to spend $1.7 trillion to upgrade its nuclear arsenal, and with conflicts and tensions in the Middle East and the Korean peninsula, we urge individuals and groups in Maryland to endorse the Back from the Brink resolution and to share it widely. If you have any questions or would like to get involved in this issue, please contact Dr. Gwen DuBois here.
Autism in Maryland and Pesticides Failures
This past legislative session, Maryland legislators did not support a chlorpyrifos ban bill that was based on EPA's 20-yr risk assessment of chlorpyrifos confirming a link to autism. We now learn that Maryland has the second highest autism rates in the United States, according to the Center for Disease Controls. Let's go to candidate events and directly ask them where they stand on the issue given this CDC report and EPA's science. Contact Tim Whitehouse here for more information.
---