Having trouble viewing this email? View it online as a webpage.
Dear Mandie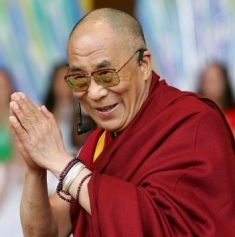 The Dalai Lama will be in Australia in just 16 days. He will share his message of tolerance, compassion and peace, speaking to tens of thousands of Australians eager to learn from him as they seek to add meaning to their lives. The popularity and influence of the Dalai Lama, Tibetan Buddhism and Tibetan culture continue to grow in Australia and around the world.

Our role at this time is to remind Australians that His Holiness and the Tibetan people need us as well. Although he has handed on his political responsibilities, I know that His Holiness remains deeply saddened by the ongoing suffering of his people in Tibet, who remain marginalised in their own land with their unique culture under threat.

That's why we'll be working hard during the visit to convince people across Australia to declare themselves to be supporters of Tibet with our 
Australians to Stand Up for Tibet campaign. The more of us who are willing to speak up for justice for the Tibetans, the more powerful we are. It's that simple.

Please join our Australians Stand Up for Tibet campaign by making a donation today – every dollar will help raise more voices for Tibet.

Thanks to the support from our friends at Dalai Lama in Australia  and the Tibet Information Office, Australia Tibet Council will speak directly to the many thousands of people attending events with the Dalai Lama. We will be helping them understand the ongoing crisis in Tibet and that they have the power to bring change by joining with people like you and me to stand up for Tibet.

Here's what we will do:

ATC Directors, Zoe Bedford and Prue Densley will speak on stage to the thousands of Australians at the Dalai Lama's public talks. Zoe in Katoomba and Perth, Prue in Brisbane. They'll speak about the importance of standing up for Tibet with the Dalai Lama and the Tibetans and how their support can make a real difference.
Off stage, our teams of volunteers will be moving through the crowds asking people to declare their support by adding their name to ATC's Tibet Supporter List so that they can inform themselves about Tibet and take actions that help.
We'll also be using the outreach power of our social media channels - Facebook, Twitter and Instagram - to share the experience of the Dalai Lama's talks with people all across Australia and ask them to join us by standing up as Tibet Supporters. 
Since the Dalai Lama's last visit, we've worked to empower Australia's Tibetans to speak directly to our political leaders on Tibet Advocacy Day and to tell their stories of courage and hope through Our Tibet Story. Now it's time to show we are prepared to stand with them and speak up for justice in Tibet.

We will be using the opportunity of the Dalai Lama's presence to build the Tibet movement by asking Australians to Stand Up for Tibet. Can you help by making a donation today?
Australia's deepening engagement with China is an opening to bring a positive influence for human rights in Tibet. We must show our government, Tibetans and the international community that we are many and that we want to see change in Tibet.

Thank you for being with us.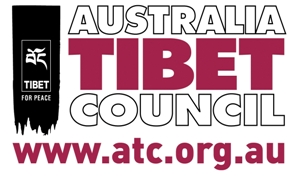 Paul Bourke
Executive Officer

P.S. I'm really excited about the opportunity His Holiness' visit gives us to grow the Tibet movement in Australia and  highlight our campaigns for political prisoners and human rights issues. I hope you will join us. We welcome any contribution you can make. 
update your details     
unsubscribe