Fracking takes center stage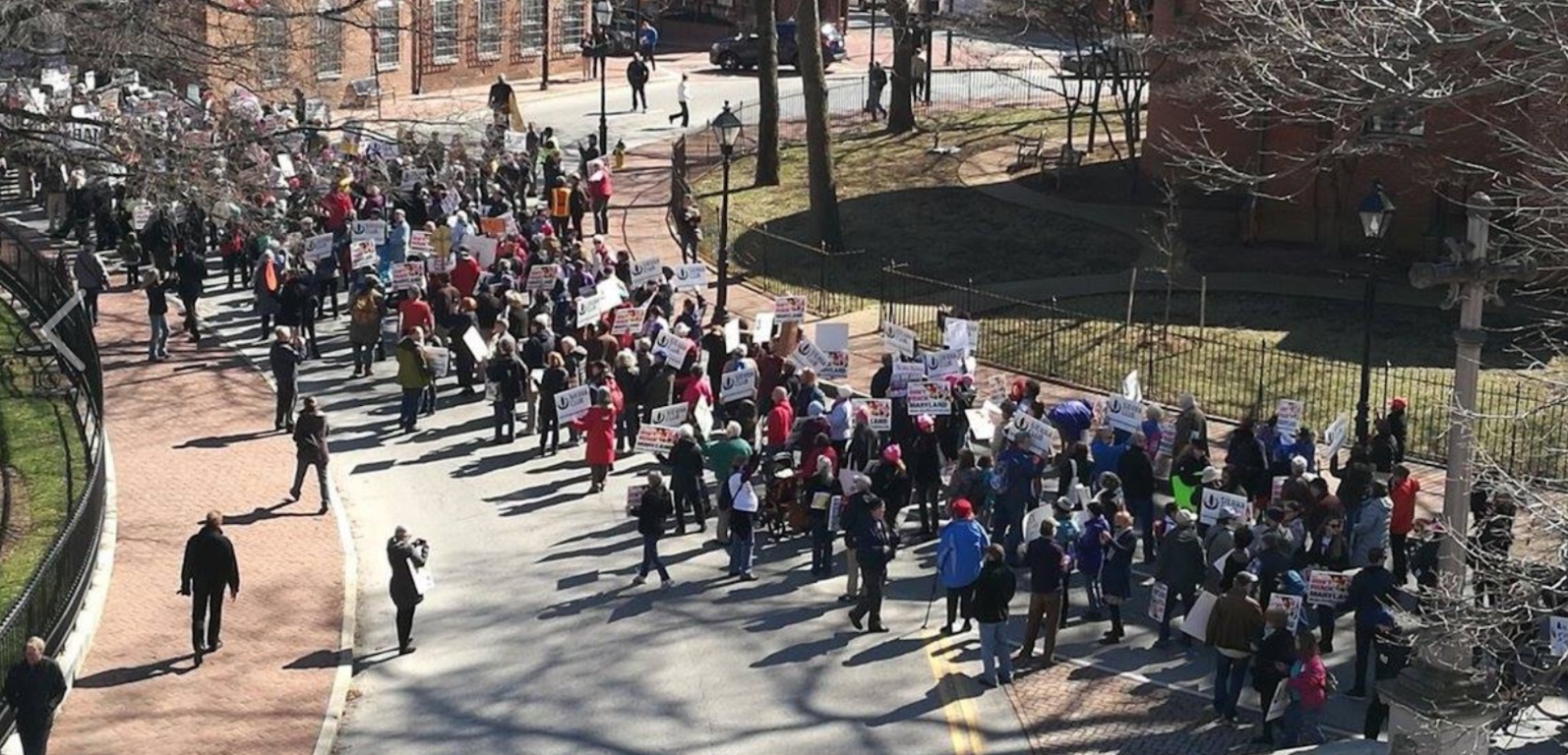 Over 1,000 Marylanders marched on Annapolis on March 3 in support of a fracking ban. Chesapeake PSR's Gina Angiola, MD, spoke at the rally and helped deliver more than 220 signatures of Maryland health professionals urging the Maryland General Assembly to in Maryland in the 2017 legislative session.
---
Stop fracking - call Sen. Miller now

The people are speaking. But Maryland Senate President Mike Miller may be our biggest obstacle to passage of a fracking ban bill in Maryland. Call Sen. Miller today at 888-997-5380, and ask him to support a fracking ban in Maryland. Read more about the health effects of fracking and why regulations won't work.
---
Offshore wind needs you

The Maryland Public Service Commission (PSC) has scheduled two public hearings in late March for the development of two offshore wind projects in an area off the Maryland coast. The PSC expects to make a decision on the two permit applications in mid-May. Offshore wind needs to be a critical part of a new clean energy economy in Maryland. Read how you can get involved.