Support a Stronger Regional Climate Agreement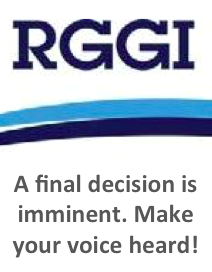 With things spinning out of control in Washington, we are asking you to tell Governor Larry Hogan to support the strongest possible plan to reduce greenhouse gas emissions through the Regional Greenhouse Gas Initiative (RGGI). RGGI is a program that caps and reduces greenhouse gas emissions in nine Northeastern states, including Maryland.
Did you know Maryland has a goal of reducing carbon pollution 40 percent from 2005 levels by 2030? Governor Hogan signed off on this legislation last year. But Maryland will not meet that goal unless it works with other states to strengthen the RGGI program. We are concerned that without strong public pressure, Maryland's goal of reducing greenhouse gases by 40 percent will be just another broken promise.
Sign a citizens' letter to let Governor Hogan know that you support the strongest possible RGGI program, and that he should too.
With the Trump administration silencing government scientists and turning over our country's energy policy to oil, gas and coal companies, the states are left to pick up leadership roles. The science tells us we need to act quickly on climate change. Temperatures have risen sharply in recent decades and are set to accelerate even more quickly in the near future. That is why we all need to reject Trump's anti-science approach to human health and the environment, and support a strong RGGI program.
Help us keep Trump's vision of an energy future out of Maryland. Sign a citizens' letter to tell Governor Hogan to act now on climate change by strengthening RGGI.
A more ambitious program will also boost RGGI's already significant public health benefits. The monetized health co-benefit of RGGI between 2009-2014 was recently estimated at $5.7 billion. The large economic benefit from reduced air pollution is real –when we reduce pollution-related disease, we keep Marylanders at work and in school, improving productivity and ensuring our future.
We hope you will sign on to this letter to Governor Hogan from the citizens of Maryland today. Your voice is needed. Climate change represents an unacceptably high and potentially catastrophic risk to human health – we can't risk it.
Sincerely,

Tim Whitehouse, Executive Director
---