Dear Supporter,
There's nothing quite like a week in nature connecting to the lands and waters.
We gathered with 10 inspiring young women who are eager to learn new ways to engage their communities in environmental stewardship. Outdoor survival and safety, medicinal plants, and trapping were just a few workshops participants took part in over the week. They also learned about our efforts to protect the south eastern Interlake in partnership with Fisher River Cree Nation and Peguis First Nation.
Miigwetch Fisher River Cree Nation for welcoming us to your community and sharing your beautiful youth cabin! We are grateful to the elders, drummers, and singers who shared their teachings and culture with us.
This excursion kicked off our Canadian Wilderness Stewardship Program (CWSP), which is designed to empower the next generation of Canada's environmental stewards by providing the tools and confidence they need to advocate for protecting nature in Canada.
We were also thrilled to launch in-person programming for the general public with our first nature workshop in Assiniboine Park last week.
Are you looking for a chance to get outside and get safely social? Join us on Saturday, September 11, in Birds Hill for the first of our group hikes. CPAWS staff will be leading low-pressure, casual hikes on our favourite trails this fall. Click here to register.
Follow us on social media (Facebook, Twitter, and Instagram) to stay up to date with what CWSP participants are up to and to be the first to learn about our upcoming in-person and online events.
Yours in Conservation,

Ron Thiessen
Executive Director
CPAWS Manitoba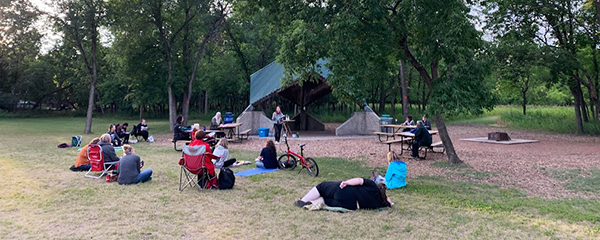 Join Us for Nature Workshops at Assiniboine Park
We had our first in-person event in what feels like forever, and was it ever amazing to see our supporters! We hope you can join us on Thursday evenings in August and September to learn about nature and connect with like-minded conservationists. Only 25 tickets are available for each event, so sign up today to secure your spot. This week's event (nature photography) and next week's (forest bathing and mindfulness) are sold out, but click here to register for our Intro to Nature Drawing Workshop on September 16.

Take Part in Our Casual Group Hikes
Sometimes we just want to have some fun and meet new like-minded people. Our (free!) group hikes are an easy way to get outside and explore Manitoba's beautiful provincial parks with other people. CPAWS staff will share their love of nature on a relaxing hike along our favourite trails. Our first one will be the Chickadee Trail in Birds Hill Provincial Park. Click here to register.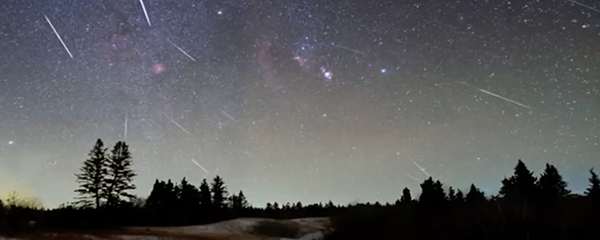 Advice From an Avid Astrophotographer
It's a clear night. You look up at the sky. What do you see? Not sure? In our blog post, astrophotographer Justin Anderson explains what's in the night sky and how you can capture it. Click here to read.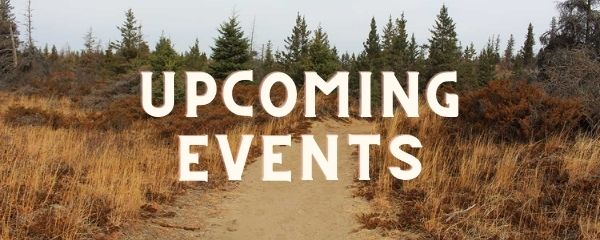 Sign Up for CPAWS Manitoba Events
Wednesday, August 25: The Art of Watercolour: How to Paint Nature Webinar || Free on Zoom || 12–1 p.m. || Click to register
Saturday, September 11: Casual Group Hike || Chickadee Trail at Birds Hill Park || 11 a.m.–1 p.m. || Click to register
Thursday, September 16: Intro to Nature Drawing Workshop || Assiniboine Park || 6–7:30 p.m. || Click to register
Thursday, September 23: Forest Bathing and Mindfulness Workshop || Assiniboine Park || 6–7:30 p.m. || Click here to register — last month's workshop sold out, so get your ticket today to reserve your spot!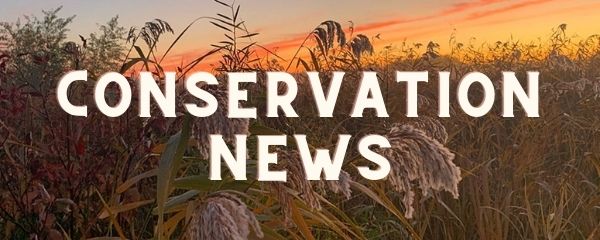 Need-to-Know Nature News
Here are some of the articles that have caught our attention recently:
We welcome federal investment of $130M to support the creation of a network of national urban parks that will "contribute to Canada's commitment to protect biodiversity and conserve 25% of land and inland waters and 25% of marine and coastal areas by 2025." Click here to learn more.
Indigenous cultural burning can boost biodiversity and help fight forest fires, according to a recent Canadian study. Click here to read the article.
Looking for a way to get to know the Interlake better? Our treasure hunt around Peguis First Nation is on now! This is part of our work with the FRCN Conservation Areas Initiative. Click here to learn how to participate.
Follow us on Facebook, Twitter, and Instagram to stay up to date with all the latest happenings in nature news!