Dear Katrien,
Today, in honor of Endangered Species Day, May 20, please help us secure international trade safeguards for some of our most loved ocean species: 9 devil rays, including the endangered giant devil ray, 3 species of thresher sharks and the silky shark.
Unregulated and unsustainable international trade in these species is threatening their survival.
As I write to you today, a massive fishery in the Mediterranean Sea leaves this giant at risk of overexploitation whilst trade in all devil ray gill rakers - vital organs filtering water to strain food - remains unregulated.
But hope is on the way.
The 17th meeting of the Conference of the Parties to CITES* is fast approaching. We need your help today, in building the international support necessary for the majority of the 182 CITES member countries to vote YES to protect these species at risk.
Our work has started. We're on the ground mobilizing our community, collaborating with partners, and delivering strong science-based arguments to CITES Parties in support of these species.
But we cannot do it without you. We need your support. Please help us today.


Thank you,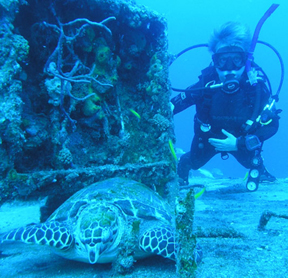 Ania Budziak
Associate Director, Programs
Project AWARE
* Convention on International Trade in Endangered Species of Wild Fauna and Flora (CITES) is the largest, most effective wildlife conservation agreement in existence providing an international framework for monitoring and controlling trade between countries in species at risk and penalizing violations.