Dear Supporter,
Were you one of the lucky ones who snagged campsite reservations for the summer? Or are you wondering how you'll manage to get more than a daytrip into the wilderness this season?
While it's fantastic to see so many more people finding refuge in nature during this pandemic — a whopping 72,845 provincial campsite reservations were made in three days of staggered bookings, more than double the previous record set last year — too many people have been left out of the chance to sleep under the stars.
We have long called for greater investments in our parks. It's clear that we simply do not have anywhere near the supply of campsites to meet demand.
Our Defend Manitoba Parks campaign was launched in response to a controversial request for proposal last October that indicated the province is looking to potentially decommission and sell off provincial parks while also seeking greater "financial sustainability" for the parks that remain.
The parks strategy is still in an assessment period, so there's still time to remind the government that parks are for people — not for profit.
Click here to tell Premier Brian Pallister we need more provincial parks, not less.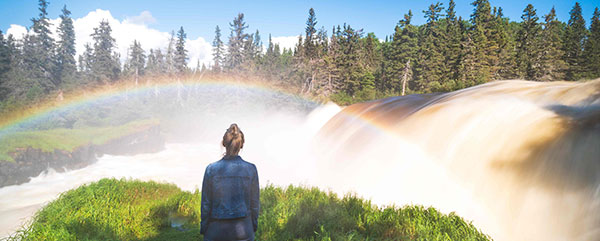 Outdoor Learning Program Connects Children and Teens to Nature
The team at CPAWS Manitoba is growing! Avery Kash recently joined us as Environmental Educator to further develop our Outdoor Learning Program. Avery, a high school science teacher, is currently developing activities, lesson plans and online presentations for K-12 students. She is looking forward to the opportunity to lead field trips and workshops once public health restrictions ease.
Avery brings a decade of experience working with children aged 5 to 18 in the classroom and as a camp director. To learn more about Avery and how she hopes to inspire future generations to protect nature, read this blog post.
Be sure to join our Outdoor Learning Manitoba Facebook Group for a steady stream of ideas about how to connect kids to nature. If you're interested in booking a school presentation or learning more about our Outdoor Learning projects please email: [email protected]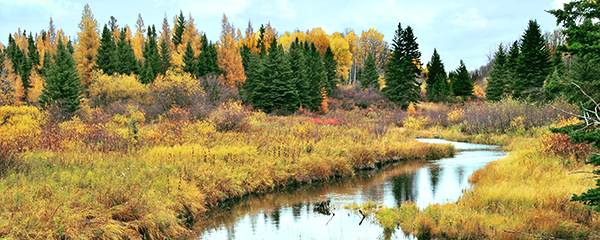 Speaker Series Connects Manitobans to Nature While Safe at Home

"I love these webinars as they are both very educational as well as entertaining. You kind of brought me on a trip with you, a trip I could never afford to take. So thank you."
— Paddling Past Polar Bears Participant

We knew Manitobans were eager for ways to safely connect to nature during the pandemic. But we've still been blown away by the response to our Lunch and Learn webinars.

To the more than 2,000 people who tuned in to the first dozen CPAWS Manitoba webinars we want to say THANK YOU! We're going to keep working hard to bring you new opportunities to be inspired by nature in your backyards and beyond.
Join us this Friday at noon when Heather Hinam of
Second Nature
will teach us how to draw our feathered friends in The Basics of Sketching Birds webinar. Register for this free event on
Eventbrite
.
And read more kind words from participants in our blog.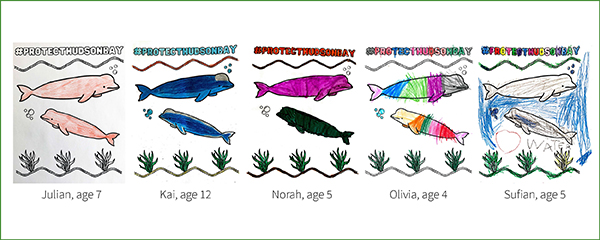 We Must Protect Belugas Because 'They Cannot Protect Themselves'
We loved seeing all the creative entries for our #ProtectHudsonBay Colouring Contest. Thanks to everyone who entered and to those who shared this contest with the children and teens in their lives! Besides submitting masterpieces, the artists also told us why they think it's important to protect beluga whales and Hudson Bay.
"It's important to protect beluga whales because they're one of Earth's creatures." — Sammy, age 8
"I want to protect beluga whales because of their importance in Indigenous communities and their important place in the overall health of the marine environment." — Lilith, age 12
This blog post features more inspiring quotes from participants.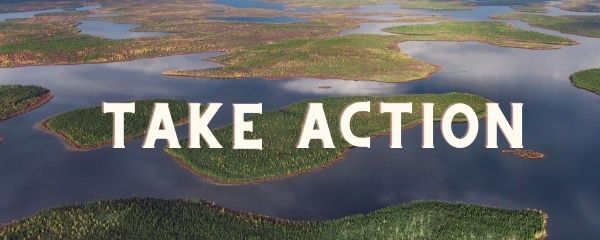 Take 2 Minutes to Show Your Support for Protecting Hudson Bay
Hudson Bay is losing ice faster than any other part of the Arctic. The federal government has identified a huge swath of Hudson Bay that could be protected as a National Marine Conservation Area along the coasts of Manitoba and Ontario.
This could help ensure the survival of polar bears, belugas, narwhals and hundreds of other species that are under increasing pressure from the changes in Hudson Bay.
Sadly, the process is stalled.
Help protect Hudson Bay by telling the Prime Minister it is past time to get moving on the Western Hudson Bay National Marine Conservation Area. Use our simple letter-writing tool to have your voice heard.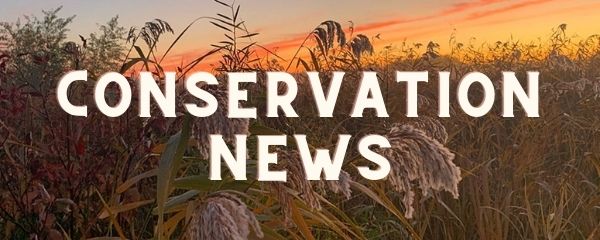 Need-to-Know Nature News

Here are some of the articles that have caught our attention recently:
The recent decision to expand tourist access to polar bears in Churchill "may very well pose additional challenges to this threatened species." Read this article from CBC about this move to end a decades-long moratorium.
The Seal River Watershed serves as a shield in the global fight against climate change. In this blog post, our partners at the Seal River Watershed Initiative explain what this means and share data from a new report by Ducks Unlimited Canada.
Are you in need of some hiking inspiration? This blog post from Travel Manitoba features 20 trails in Manitoba that you may have never heard of before.
Follow us on Facebook, Twitter and Instagram to stay up to date with all the latest happenings in nature news!
Yours in Conservation,

Ron Thiessen
Executive Director
CPAWS Manitoba