Please join Chesapeake PSR at two important events in Montgomery County, one this week and one next week. Want to make a difference on issues of climate and pollution right here in MoCo? You can - by attending these two events:
• • •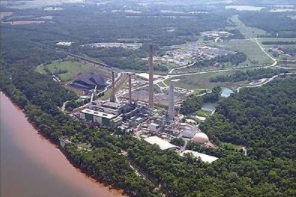 Do you care about a clean healthy Potomac River? Please attend this hearing to urge the Maryland Department of the Environment (MDE) to strengthen regulations on toxic water discharged from the Dickerson Generating Station.

Dickerson Power Plant Water Permit Hearing
Wednesday, Sept. 27, 2017
6 p.m.
Upper Montgomery County Fire Department
19801 Beallsville Road, 2nd Floor
Beallsville, Maryland

The Dickerson plant discharges water containing heavy metals - lead, mercury and arsenic - that have no business in your Potomac River and that can lead to negative health effects including brain damage in children and cancer.
The Trump administration is seeking to scrap strong 2015 regulations on coal plant discharge, but MDE can make individual plants adhere to more stringent effluent standards. Read more about Chesapeake PSR's involvement in a lawsuit against the U.S. Environmental Protection Agency (EPA) fighting EPA's rollback of coal-fired power plant water protections.
Wonder what you can do at your Montgomery County home to reduce your carbon footprint? Please attend Chesapeake PSR's event on active steps you can take in your home and garden to make a difference locally.
Your Home, Your Yard: Steps You Can Take to Lower Your Carbon Footprint
Thursday, Oct. 5, 2017
6 p.m. to 8 p.m.
United Church of Christ of Seneca Valley
13421 Clopper Road
Germantown, Maryland