Are you concerned about escalating provocations between nuclear-armed nations? Event co-sponsor Physicians for Social Responsibility's (PSR) call for eliminating nuclear weapons is more relevant than ever.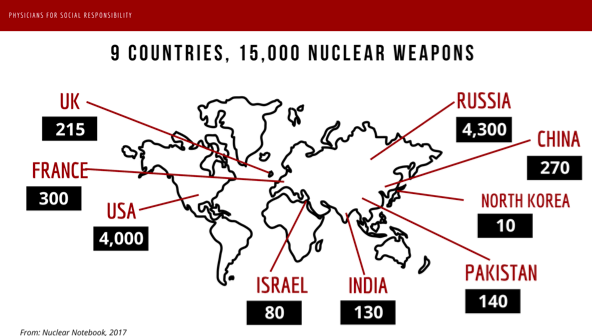 You'll receive presentation tips from PSR security committee leaders, including how to create presentations for a variety of audiences, background information on in-the-news nuclear weapons issues including North Korea and the UN nuclear weapons ban treaty, and advice on generating speaking opportunities.
Free event. Light lunch will be provided. More information.