November 17, 2015

PSR Shares in Big Win on Keystone XL Pipeline!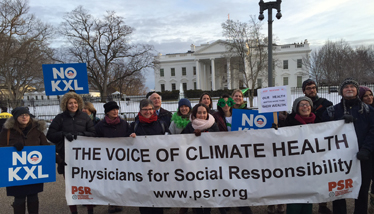 President Obama's decision to deny a permit for building the Keystone XL pipeline was a notable victory -- for PSR, and for our many allies working to protect the environment and the climate. It means that some of the world's dirtiest, energy-intensive oil will not be piped across the U.S. to the Gulf of Mexico to be shipped abroad. Slowing down the dirty-energy juggernaut is necessary if we're to keep world temperatures below the 2°C increase that would mean runaway climate change. PSR worked for years on Keystone.
Help Stop the "Other" Greenhouse Gas!

Standing in the way of our much-needed transition to fossil-free renewable energy is the availability of cheap, abundant natural gas. That pretty blue flame on your gas stove looks clean, but what lies behind it is anything but. There's an extraction process based on hydraulic fracturing ("fracking") that emits carcinogenic air toxics and contaminates millions of gallons of water per frack. There is also a high level of leakage of methane, a greenhouse gas 86 times more potent than CO2 over a 20-year timeframe. Join PSR in telling the EPA that its regulation of oil and gas wells must limit methane leaks drastically.

United Nations First Committee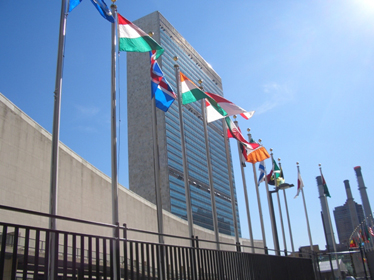 The UN First Committee, where issues of international peace and security are discussed among all UN member states, wrapped up last week after a month of deliberation. Countries voted on resolutions pertaining to nuclear weapons. The most notable were resolutions on an Open-Ended Working Group and a resolution on the Humanitarian Pledge, which over 1,500 PSR members spoke up to support. See the voting results »
The Persuasive Power of the Nuclear Weapons Industry: Following the Money Trail

This new PSR report by Kathryn Deaton examines how the top thirteen nuclear weapons contractors maintain their massive profit center by influencing U.S. nuclear weapons spending decisions. These corporations -- that employ nearly a million people -- collectively spent $81.6 million per year on lobbying plus $43 million on campaign contributions from 2012 to 2014. The payoff? The U.S. plans to spend a trillion dollars over the next 30 years to maintain and "modernize" its huge nuclear arsenal, though the Berlin Wall came down 26 years ago. Read the report (9 page pdf) »
Security News & Views ~ November Edition
Here's this month's top 10 news articles and opinion pieces to keep you informed about what's happening in the nuclear disarmament movement. Read more »

Student Art Project Focuses on Health Effects of Climate Change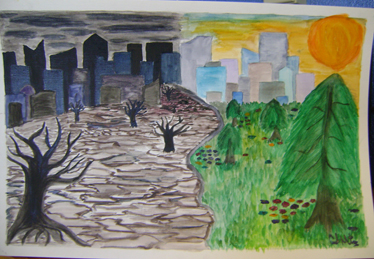 In a project sponsored by PSR Arizona, Advanced Art Students at Palo Verde High Magnet School illustrated threats to human health due to the changing climate. See the artwork here »
#GivingTuesday December 1st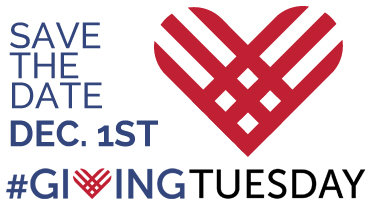 Once again Physicians for Social Responsibility has joined #GivingTuesday, a collaborative effort that will harness the collective power of families, businesses, and individuals to transform how people think about, talk about, and participate in the giving season. While the day after Thanksgiving and Cyber Monday have become days that are synonymous with holiday shopping, #GivingTuesday is inspiring people to give to their favorite causes on the first Tuesday of December, which is Dec 1st. This year, PSR has created a DOUBLE MATCH -- so your donation will go twice as far to advance health! Look for email updates in the coming two weeks for your chance to participate. Thanks for all you do to advance public health.